Can you believe that Hollyoaks has been on our screen for over 22 years? No neither can we. In the very beginning, no-one knew if the soap would last on the air and bosses were shocked as viewers appeared to be taken in by the younger cast, glamourous lifestyle and especially the number of hotties within the show.
Many of the young ladies from Hollyoaks have picked up the 'sexiest female' trophy at the Soap Awards over the years; with many even being involved in the soap's very own own babes calendar, which flew off the shelves, unsurprisingly.
Here are the top 10 hottest females on Hollyoaks over the soap's 20-year history:
10. Jorgie Porter
Blonde bombshell Jorgie Porter is no stranger to lads magazines and became a real favourite on the soap, in the role of Theresa McQueen. She was a large part of the show for over nine years, but decided to move on to pursue other career ambitions in 2013.
In 2012, Jorgie took a short break from the soap and went on to become a contestant in ITV's Dancing on Ice; in which she placed second behind Emmerdale actor Matthew Wolfenden. Three years later, it was announced that she would join the line-up of another reality show, but this time in I'm A Celebrity…Get Me Out of Here!; placing in fifth.
Her most recent appearance was in 2017's Channel 4 reality show, Celebs Go Dating.
9. Jennifer Metcalfe
In June 2006, Jennifer Metcalfe joined the cast of Hollyoaks, playing the role of Mercedes McQueen.
Fans were devastated when it was revealed that Mercedes had been killed off, with Jennifer announcing that she needed a break away from the gruelling filming schedule. After just four months, Mercedes shockingly returned to our screens, with fans learning that she wasn't dead at all.
In 2014 though, Jennifer revealed that she would be leaving for good this time around and the charatcer of Mercedes was said to have been killed-off by Grace Black.
8. Gemma Merna
It seems the McQueen clan are a very popular bunch, as actress Gemma Merna who played the role of Carmel also gained a great deal of attention from male viewers.
She was the half-sister of Mercedes and cousin of Theresa; giving viewers both laughs and a bit of drama during her time on the soap. Carmel was involved in some extremely gripping storylines which involved a facial burns injury after a serious tanning accident and discovering that Theresa had killed her husband on their wedding day.
In 2014, Gemma decided it was time to walk away from the character of Carmel, in which the character was caught up in a horrific train accident and was killed off as a result.
Gemma claimed that her decision to leave the soap was down to the fact that 'life was too short' not to follow her dreams, after her father suddenly passed away just weeks after her wedding day. She stated: "If you've got a dream and you want to go and do something different, take a leap of faith."
7. Elize Du Toit

Elize Du Toit who played the role of Izzy may never have been a part of the soap if it wasn't for scouting on behalf of the campaign 'On the Pull', which aimed to find fresh talent to join the programme in 2000. She hoped to gain the role after taking part in an open auditon, in which she successfully beat over 40,000 other hopefuls.
She didn't join the soap alone though, as another scouted actor Marcus Patric who went on to play the role of Ben was signed up by bosses to become Izzy's boyfriend.
She later departed from the show in 2004 with the aim of making it big in Hollywood, which later caused quite a trend with fellow actors in the soap who followed in her footsteps.
After a three-year break, she returned to Hollyoaks in 2007 for the 30th birthday of ex-boyfriend Tony Hutchinson, before going on to make a brief appearance in Coronation Street in 2011.
6. Emma Rigby

Emma Rigby was practically just a baby when she joined the cast of Hollyoaks – okay, not quite, but she was only fourteen years old when first playing Hannah Ashworth back in 2005.
During her time on Hollyoaks, Emma gained a great deal of recognition for her portrayal as her charatcer suffered from illnesses such as anorexia and bulimia. As a result of raising awareness for the eating disorders, she was nominated for Best Actress at the Soap Awards in 2008.
In that same year, Emma announced that she would be leaving the soap to pursue new career projects and as many other stars had done – tried to make her name in Hollywood. Unlike many who had tried and failed, Emma didn't do too badly, after securing a part in The Counselor alongside A-listers such as Cameron Diaz, Penelope Cruz and Brad Pitt.
Most recently, she appeared in Inspector George Gently as Betty Platt in 2017 and in that same year, started in the comedy film, The Festival.
5. Sarah Jayne Dunn
If you've been a fan of Hollyoaks from the very beginning, you're bound to remember Sarah Jayne Dunn in the role of Mandy. A blonde beauty, Mandy made her first appearance in the soap in 1996, in which her character had bold ambitions of becoming a supermodel.
Over the years, Sarah has returned to the soap a whopping five times, with her very last appearance in 2017, but has gone on to have a fantastic career whilst taking time out from the soap. In 2007, she appeared in a short film titled Northern Cowboys and the following year, had a brief role in the Blockbuster film, The Dark Night.
These days, she's busy managing her very own make-up and hair business.
4.  Jodi Albert
Jodi Albert who played the role of Debbie Dean was definitely a fan-favourite with the males and was voted as 'sexiest female' in 2005 at the British Soap Awards.
In the same year, Jodie decided it was time to move on from the role of Debbie and went on to appear in the reality show California Dreaming with hopes of getting a big career break in Hollywood.
In 2008, she joined the Irish girl band Wonderland and the following year, married Westlife member, Kian Egan in Barbados. The couple now have three children; with their most recent son being born in September 2017.
3. Carley Stenson
Another blonde beauty, Carly Stenson played the role of Stephanie Dean in the soap; after joining the cast back in 2000. Remaining in the show until 2011, Carley faced acting out many serious storylines which included suffering with epilepsy, cervical cancer and having to deal with the sudden death of her husband on the day they tied the knot.
Carley exited the soap after 11 years, as her character tragically died in a fire; but since leaving the Channel 4 show, Carley's career seems to have really taken off in the world of theatre.
Instead of returning to TV, the actress ended up landing roles in West End musicals such as Shrek, Spamalot and Legally Blonde. At the current time, she's starring in Les Misérables in London, playing the role of Fantine.
2. Roxanne McKee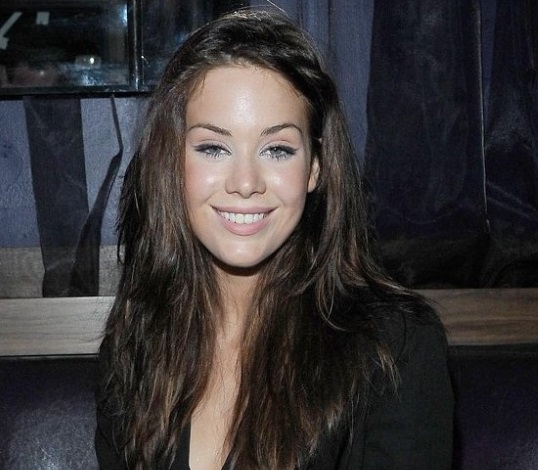 Candian actress and model Roxanne McKee certainly made an impression when she made her first appearance on Hollyoaks back in 2005.
It's no surprise that the gorgeous brunette was crowned 'Sexiest Female' a whopping six times at the British Soap Awards; so it seems no other actresses had much of a chance when nomianted against her!
Although Roxanne quit the show in 2008, she admitted that she had been contacted by bosses to consider a return a number of years later, but turned down the offer to pursue new interests.
Between 2011-2012, she appeared in the hit TV show Game of Thrones and also starred in films such as Wrong Turn 5: Bloodlines (2012), Vendetta (2013) and The Legend of Hercules (2014).
1. Gemma Atkinson
Gemma Atkinson is one of the best-known faces to come out of Hollyoaks and has reached the number-1 spot for Hollyoak's hottest female, as voted for by males.
She was extremely popular with fans, due to two of her best assets (need we say any more about them) and in 2006, started a sideline career in glamour modelling; in which she wen on to pose for a number of well-known lads mags.
It's no surprise that ITV bosses were keen to secure Gemma in the line-up of I'm A Celebrity Get Me Out of Here in 2007 – no doubt for the sole purpose of adding her to the long list of waterfall shower babes.
After leaving Hollyoaks, Gemma joined the cast of Emmerdale in 2015; playing the role of Carly Hope and in 2017, she joined the line-up of BBC's Strictly Come Dancing, in which she partnered up with professional dancer, Aljaž Skorjanec. Becoming one of the firm-favourites of the show, the couple made it to the final.