You can now buy denim-printed swimming briefs, which have arrived just in time for the summer. 
There are two options for us men in this life when it comes to swimwear. Swim-shorts or the dreaded, tight-fitted briefs. We all have one mate who, for some reason or another opts for the latter.
Most of us men prefer the looser-fitted swim short, for obvious reasons, but amazingly, briefs or speedos, as their more commonly known, are surprisingly popular.
And it looks as though we're about to see a lot more men in some tight budgie-smugglers this summer because now you can buy yourself, or more likely, someone you really, really dislike a pair of denim-print swimming briefs from Shinesty.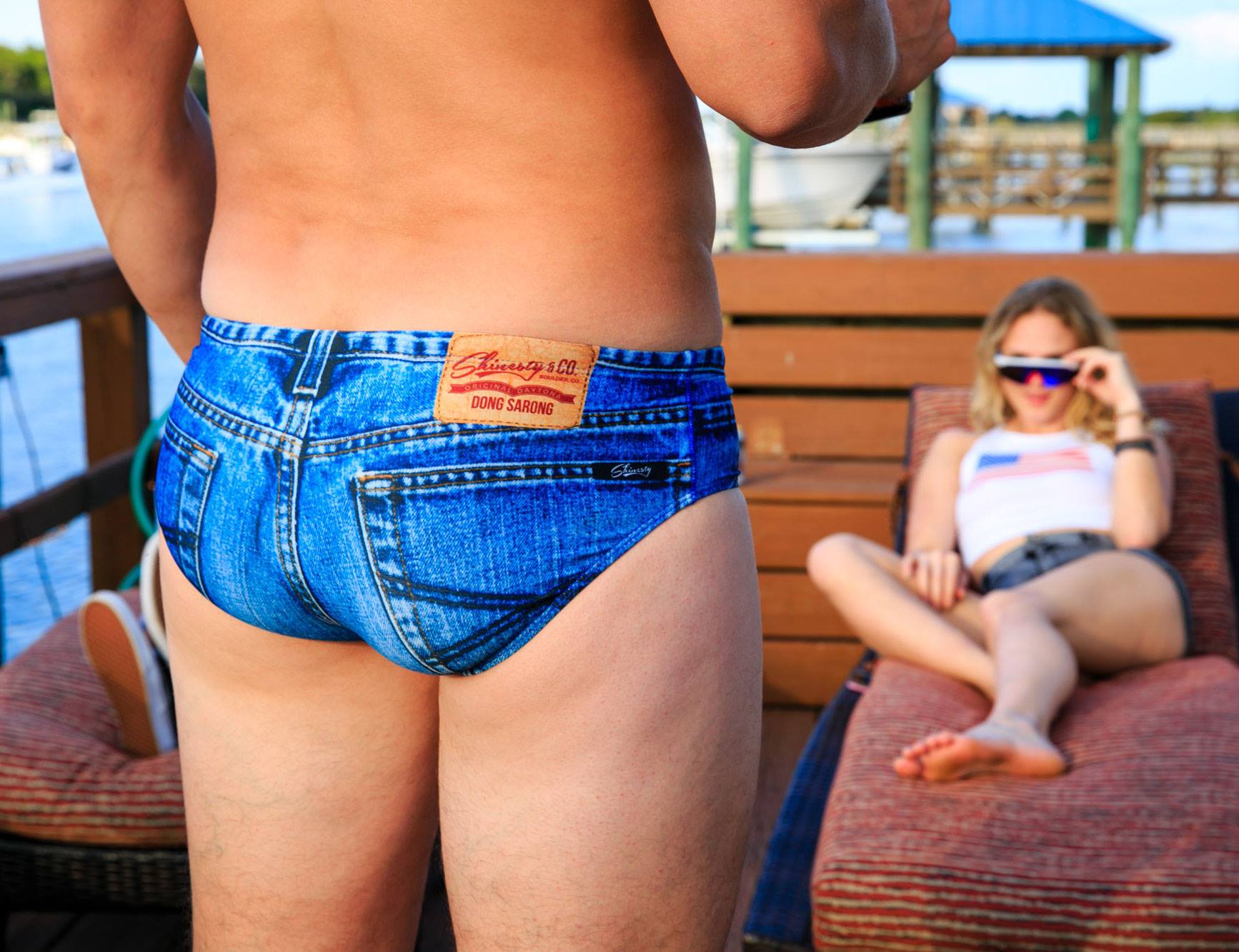 Why on earth you'd want to wear these is anyone's guess, but according to Shinesty, these 'jeado swimming briefs' are apparently 'quick-drying', have a 'high res print' on the briefs and are 'soft and smooth on your gear'. What a lovely description.
According to the site, they suggest the briefs 'should be paired with caterpillar-style moustaches for optimal results' and are also described as a 'fit tight'. So tight, in fact, they recommend you buy one size up. How tight are these things!?
If you've always secretly envied those who strut around with a slightly smaller frame than yours, walking around confidently in their speedos, then don't be put off. The Daytona Dong Sarong Jeado Swim Brief comes in a range of sizes, starting at S and heading all the way up to XXL.
If all of this sounds right up your street, then you have two options really. Either change your wardrobe and fashion sense immediately or get yourself a pair. If you feel the latter is more appropriate, then The Daytona Dong Sarong Jeado Swim will set you back $39.99 and if you're able to squeeze yourself into a small or a medium, then you can purchase them online from the Shinesty site now. However, if you consider yourself to be a large and up then you have to wait until June to order from the site.
Is there any fella who has the balls, literally, to wear these out in public?
Do you have a story for us? If so, email us at [email protected]. All contact will be treated in confidence.